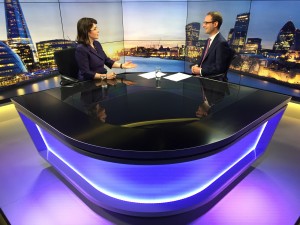 This week I am prepping for, and filming, some upcoming interviews for the Business Debate at the London Stock Exchange Studios. Check out some of my earlier, finished films on the Wall Street Journal website and The Business Debate's YouTube channel.
I am also editing a film for ITN Productions on green finance – investors are working towards sustainable development, as well as turning a profit.
In case you missed it, see my latest writing work for CNBC  – on Human-Centric Design (how the process that designers go through in developing products) should shape the way all businesses operate.