Now, I am not having a go at this guy, but this is one of the worse examples of the 'up-the-nose' shot that I have ever seen, on a videocall.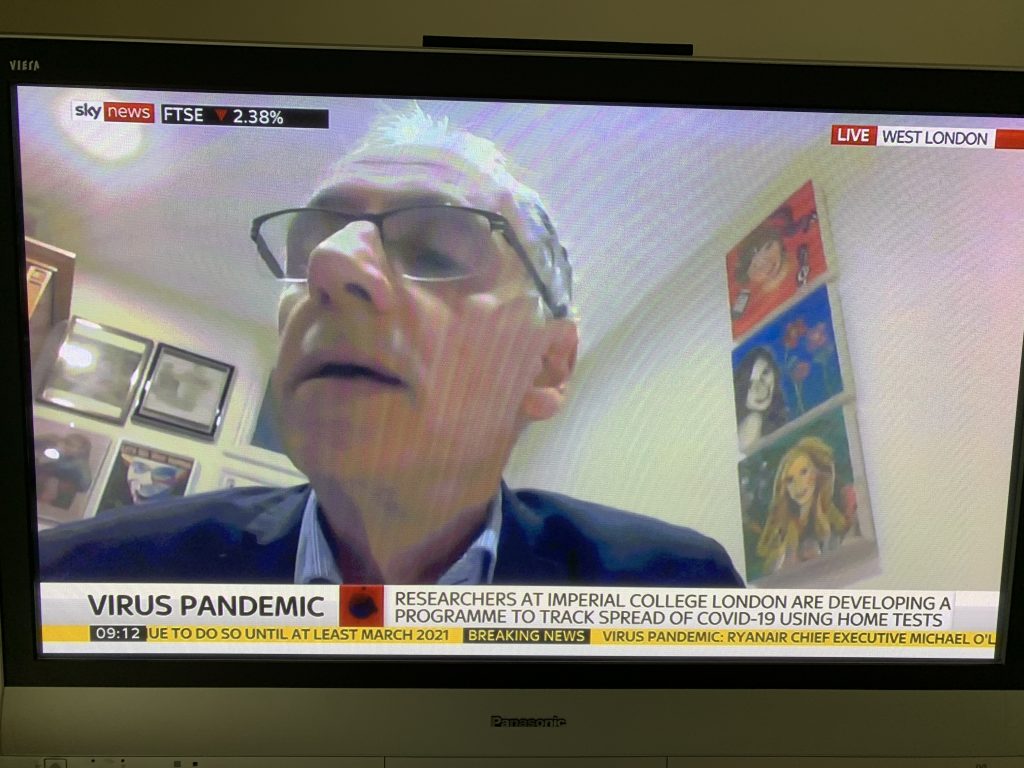 Do you see how off-putting it is? You spend at least 10 seconds thinking "Ooooohhh, now that IS a bad shot! Lift your webcam up, man! Put a shoebox under your laptop!" etc etc. It's the angle I describe as: when you pass out, and then later come to, this is the paramedic looming over you.
My point is (and I have said it before) the angle of your webcam is important. In fact, it's one of the TWO MOST IMPORTANT things on a videocall (no.2 is lighting, if I had to pick out just two things).
And how hard is it to put a few big books under your laptop or computer monitor (eg a few dictionaries? or a box leftover from all those Amazon deliveries?). And we have been at this lockdown lark since March, so there's been plenty of advice out there on how to look good on a videocall. Many media trainers are giving snippets of advice and tips on Twitter, LinkedIn, and in their blogs (like I am here here).
Anyway, I appreciate not everyone is glued to my words of wisdom, and this man is probably doing a sterling job solving Coronavirus, working on a vaccine or doing vital research. But, if you had a choice of looking good on camera and being engaging, persuasive and compelling – then you would, wouldn't you? He might be saying really important stuff, making informed and credible observations, but his authority/impact is reduced/decimated because we're looking up his nose, and at his ceiling lights.
All these factors are covered in my 60-90 minute Media Training courses, delivered one-to-one or in groups, via video call (typically Zoom). Get in touch! info@sarahlockett.co.uk