TV
Sarah is one of the UK's more experienced broadcast journalists with over 20 years' experience reporting on major news and business stories in the UK and internationally.
BBC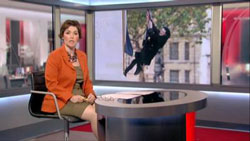 Sarah has anchored BBC London News and previously presented the business news on the BBC News Channel, as well as reporting on general news. She started in BBC local radio at BBC London Radio (then GLR), then worked as a newsreader on Radio 1 then moved to BBC Newsroom South East (now BBC London) before going national…
ITV
Sarah presented the regional evening news programme "Meridian Tonight" for 2 years, plus worked as a freelance reporter at Channel 4 News (ITN) and Channel 5 News (produced by ITN). She presented bulletins/reported at GMTV and spent 2 years at ITN's Westminster bureau as a producer on Channel 4's "House to House" programme. Before that she wrote news bulletins for The Big Breakfast and ITN Morning News, and was also for many years a newsreader at Independent Radio News (IRN).
Sky News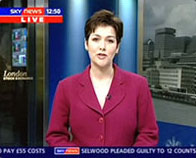 Sarah worked freelance at Sky News for some 14 years, as an anchor, business presenter/reporter, and general news reporter.
Forces TV
Sarah presented and reported for Forces TV, the defence-and-military channel, from 2014-2015.
Reuters
Sarah specialised in finance at Reuters Business TV (1995-6) and interviewed financial heavyweights such as the then Chancellor of the Exchequer Gordon Brown, Virgin's Richard Branson and Easyjet's Stelios Haji-Ioannou. It also laid the groundwork for reporting and presenting business news at Sky News and BBC News 24.
The Business Channel
After having children (2002), Sarah moved away from rolling news and has been presenting other programmes including for The Business Channel (2011).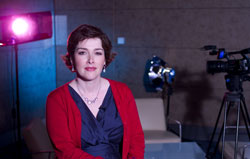 Local Government Channel
From 2004-2011 Sarah presented coverage of local government and public sector issues for the Local Government Channel, broadcast on the Sky Community Channel.
"Sarah's work is consistently clear, well prepared, expertly presented and of the highest quality. She knows what she's doing and is good fun to work with" – Ben Ando, BBC News